---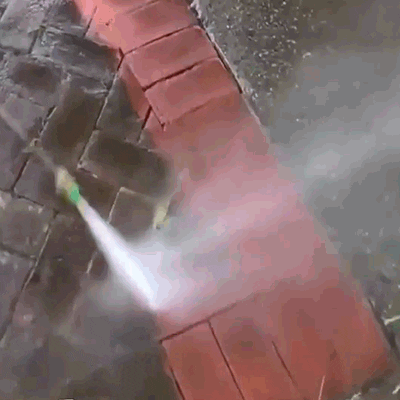 ➤ High-Pressure Wash - It has a powerful jet pressure stream and can remove deep-rooted molds and dirt.

➤ Fits Standard Hose - Fits all 3/4" standard garden hoses and other sizes with standard 1" female hose connectors.

➤ Safe for Any Surface - It safely cleans dirty surfaces including wood, brick, concrete, sidings, plastic, glass and more. It will not strip paint or clear coat.

➤ Adjustable Nozzles - The nozzle can be adjusted for high-impact mode, for rinsing off stain and dirt; and a gentle fan, for washing large surface areas.

➤ Detachable Hose - The nozzle hose can be transformed into a long hose for hard-to-reach surface or a short hose for short-distance cleaning.

➤ Made of High-Quality Brass - It is durable, rust-proof, corrosion-resistant and perfect for long-time use.
You can now wash your car and garden effortlessly. No more scrubbing and trying hard to reach high surfaces.

Package Includes:
1x 2 in 1 High Pressure Washer/Garden Gun

Customers' Questions and Answers:
Q: Can it be connected to a regular hose?
A: Yes. It could be connected to a  water hose.

Q: Can I use hot water with it? Will it break?
A: 2 in 1 High Pressure Washer can fully withstand the heat of hot water. The TPR handle protects your hands from damage.

Q: Does it consume a lot of water?
A: No. It needs a small amount of water, making it water-saving.